 There are many knives out there that say they are as high quality as ours. We got them tested to prove it, did they?
Introduction
As part of our ongoing commitment to top quality, we contracted Acuren Group https://www.acuren.com/, a global leader in multiple testing disciplines to provide an independent inspection on our Yonedas knives to show our valued buyers that these are a superior product can be relied upon for years.
We received our prototype knives in Sept 2021 and sent them to Acuren in early October.  On October 20, they provided us their detailed report that we will share with you here.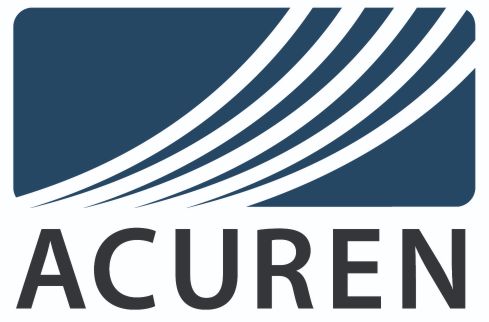 The Claim
When we set out to build our knife, we searched for a top manufacturer that had a reputation of high quality tooling and cutlery builds that we cold feel confident with.  When we sent in our specifications they were quite specific:  VG10 Stainless Steel Core, Damscus Patterned multi layer Stainless Steel outer shell, and a Pakka Wood handle.  This, in our opinion, would make a top quality knife, capable of holding a very sharp edge for extended periods, allow for easy maintenance and enhanced durability.  In September 2021, we received our prototypes.
The Core
VG10 is a specially designed type of Japanese Stainless Steel that is perfectly matched to cutting implements.  In Japan, this is also called V-Kin-10 (V金10号), "Kin" meaning "Gold" in Japanese, which speaks to its quality. 
To be VG10, there is a ratio of key materials required to make this alloy, amongst other:
15% Chromium

1% Molybendium

0.2% Vandium

1.5% Cobalt
Our knife tested right within acceptable margins as per Figure 1 – Knife Core Spectrum Analysis.
Figure 1 – Knife Core Spectrum Analysis
The Shell
We requested 33 layers of alternating Stainless Steel to be on each side of the core, for a total of 67 layers.  The Stainless Steels used in the pattern welded layers are softer than the VG10 core with increases durability as it is less brittle.  Two similar Stainless Steel were used and the spectrum analysis yielded these results: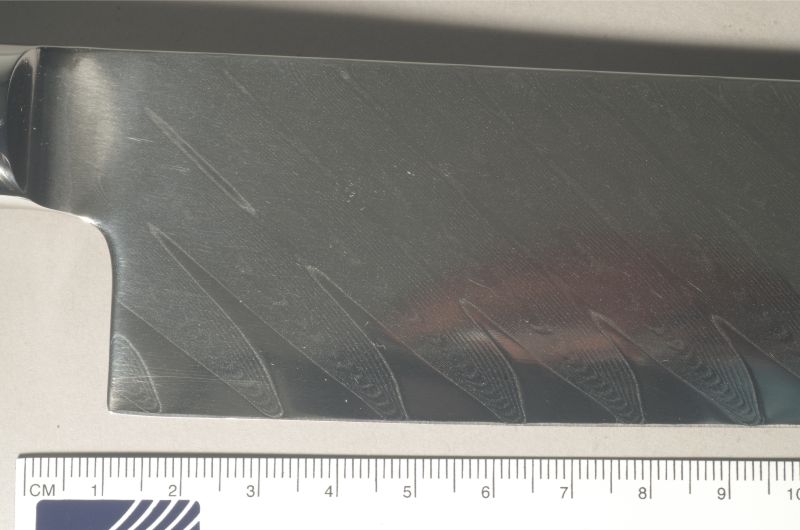 Figure 2 – Knife Blade Patterns
The Tip
The cutting edge of a knife has to have several properties to make it work efficiently: metal composition, sharpness and cutting angle.  The cutting angle norm is anywhere from 10-15 degrees per side for a clean cut.  We specified our knife to have a 13-15 degree cutting edge on each side as we wanted to have our knife more on the maximum cut efficiency side.  Our tip tested at 29 degrees total, 14.5 per side.
See Figure 3 – Knife Cutting Tip Cross Section for a high resolution photo.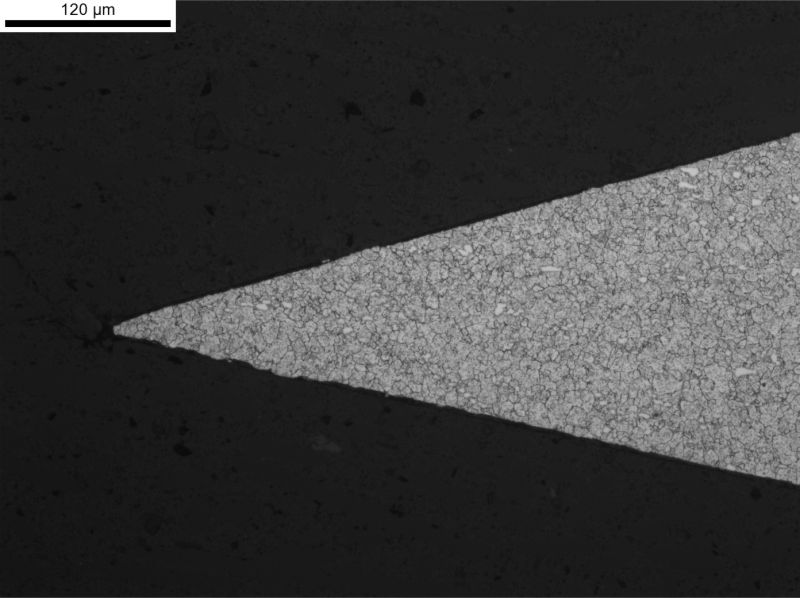 Figure 3 – Knife Cutting Tip Cross Section
The Handle
We chose Pakka Wood for the handle as it is a specially designed wood product known for durability as well as beauty.  Pakka wood doesn't come from a Pakka tree, it is an engineered wood consisting of a solid hardwood core handle, and multiple veneers of high quality hardwood that is impregnated with a resin and pressed together to increase strength.    The handle blank is then sanded and polished to get the look that we show here.
This allows for a stunning look and hard wearing for a knife that can last a lifetime.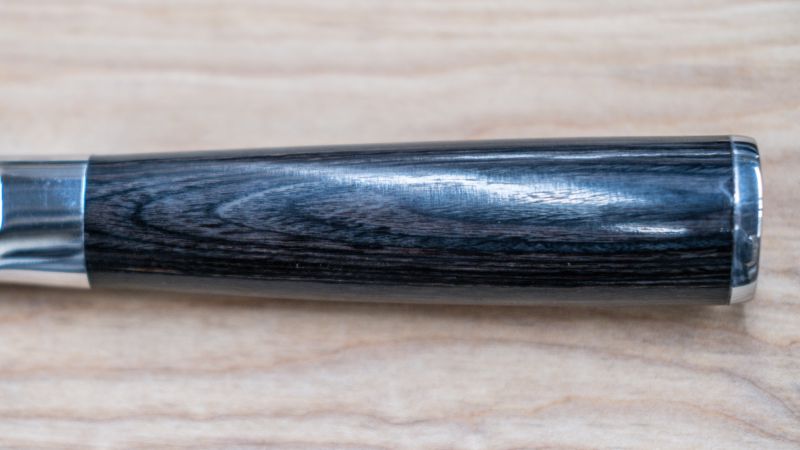 Gallery
We took a bunch of photos on testing day, it was a lot of fun and very interesting.  Have a look!